Looks like we are in fer a blow! Some sort of storm brewin just off the coast of Nicaragua. Should be here Wednesday or Thursday. Batten down the hatches! Like we need any more rain. The Kendall bridge will be out for sure, if it's not already out. I hear it was a few days ago. (dropped a couple 'hurricane' tunes into the juke box, just in case)
Holiday here. Pan-American day. (I'm writing this Monday night) So, no construction crews again. Tomorrow we go to town so probably not then either. Then with the weather,, well, who freakin knows?
Plus since Venancio was playing cricket yesterday, he may have some goma today.
Here are Mrs. Barn's photos of the game. Heidi, hubby enjoyed himself.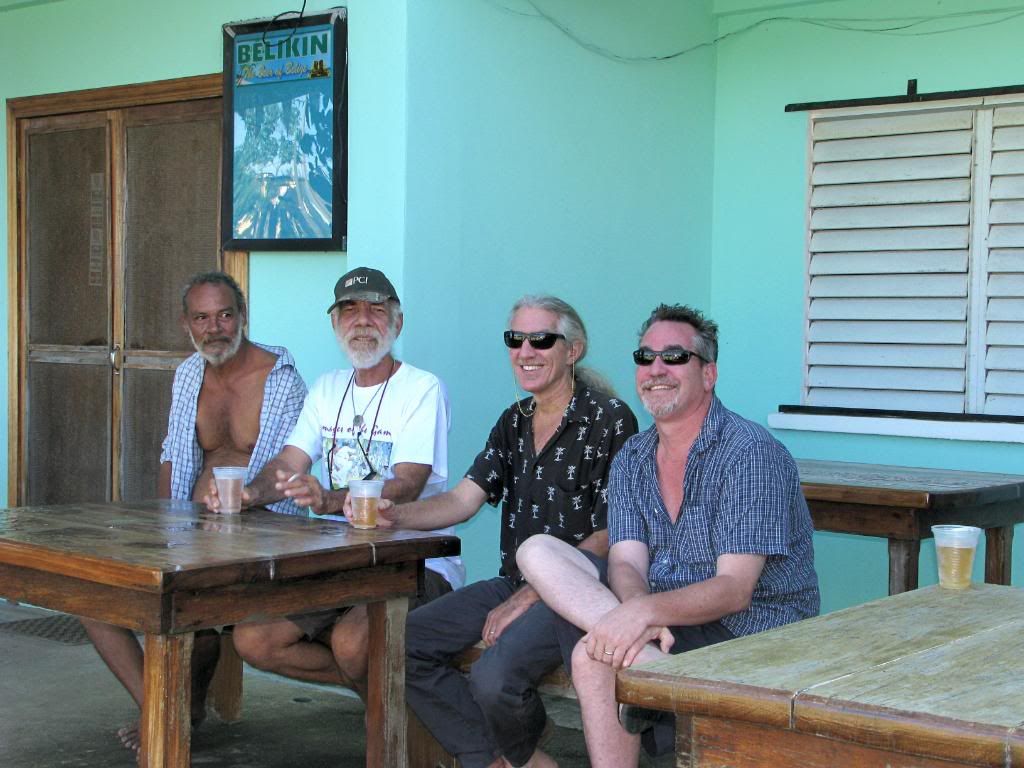 You can see where Venancio let the ball hit the wicket.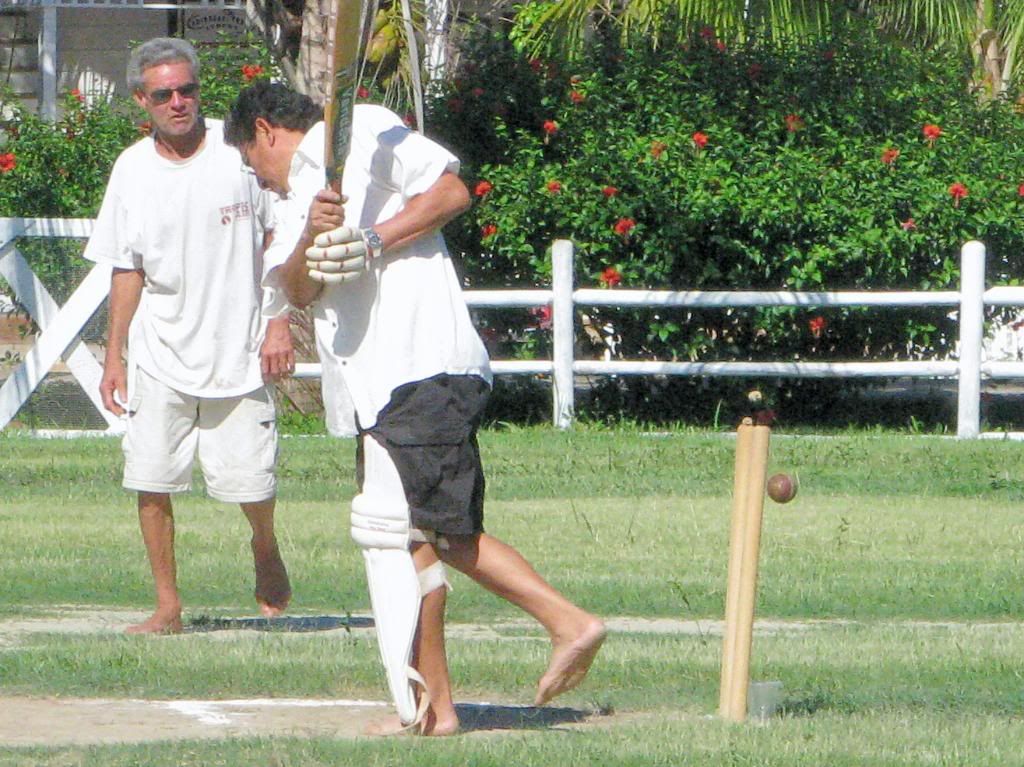 And what's with the shoes on the wire? Someone with kids,, s'plain that to me would ya?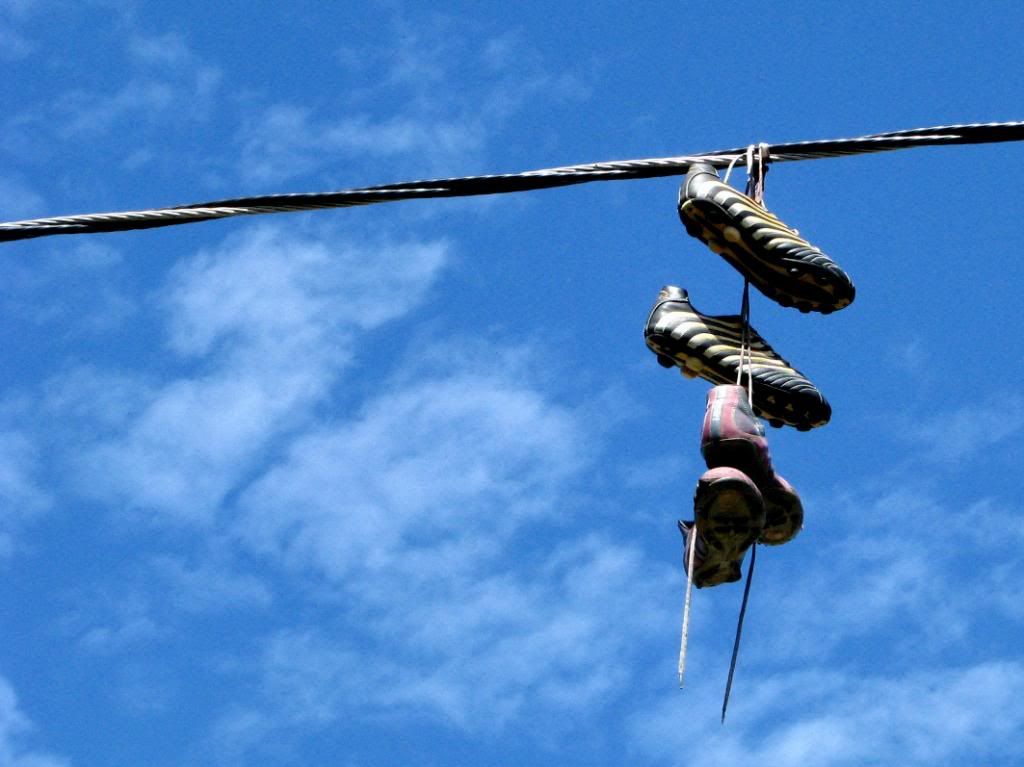 I may have the juke box whosey what's-it figured out. (gawd, sounded just like Sarah Palin there!) It bout kicked my young, narrow, natural white ass, all day long! But it think I got 'er.
Kinda a fun feature. Let me know what you think.
Seems to work best, (with my system anyway), if you give each song a bit of a head start to load up. So hit play for the song, then pause it for a bit to give it some breathing room. It loads ALMOST as fast as it plays but not quite.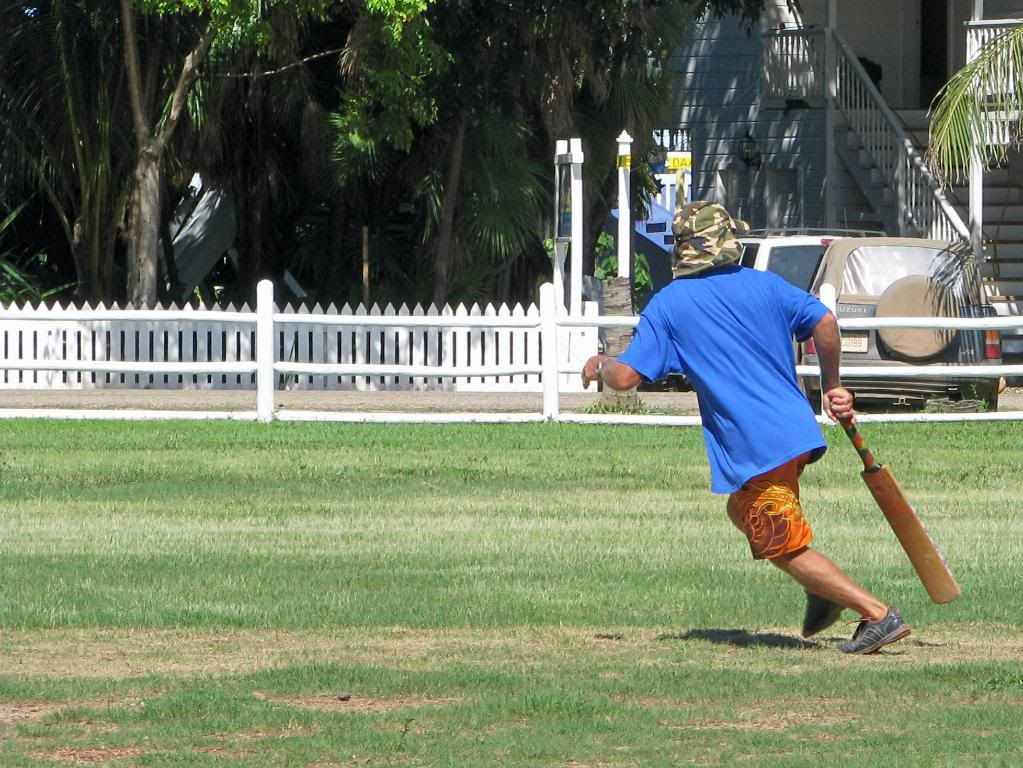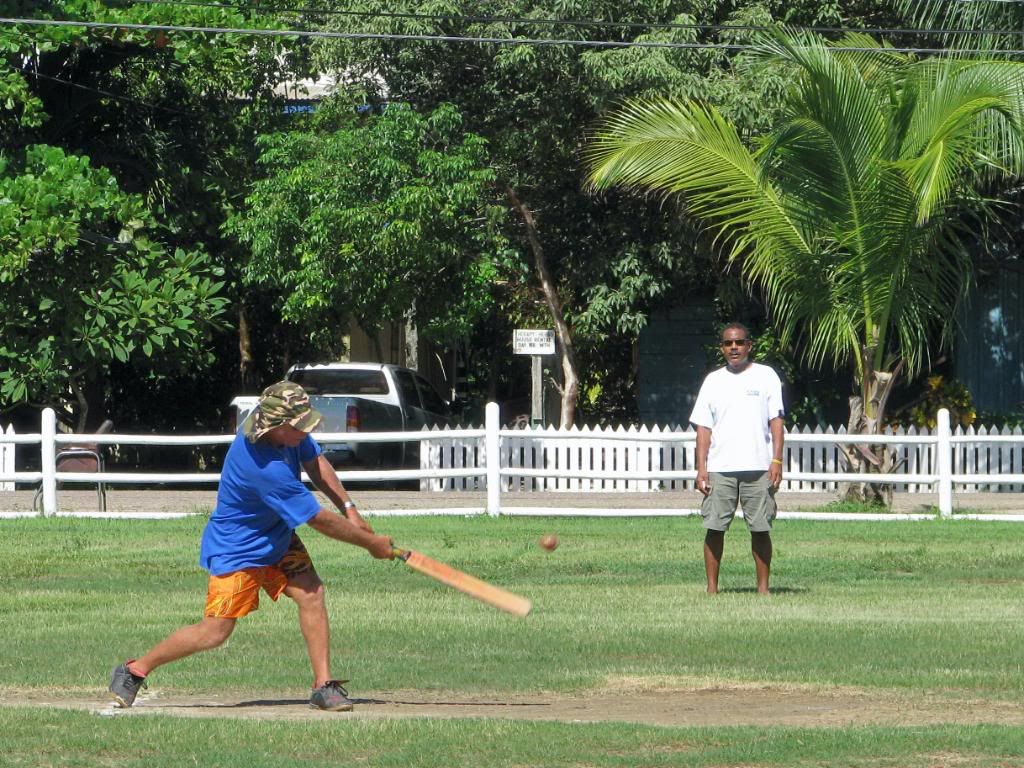 Oh yea,, before i forget, I see someone from Naperville is checking the blog. Mrs. Barn's home town. Does she know ya?
"I love to drink and I love to sing. But most people like to hear me drink."