This shot of the truck gives you an idea of the road conditions on the southern hyway.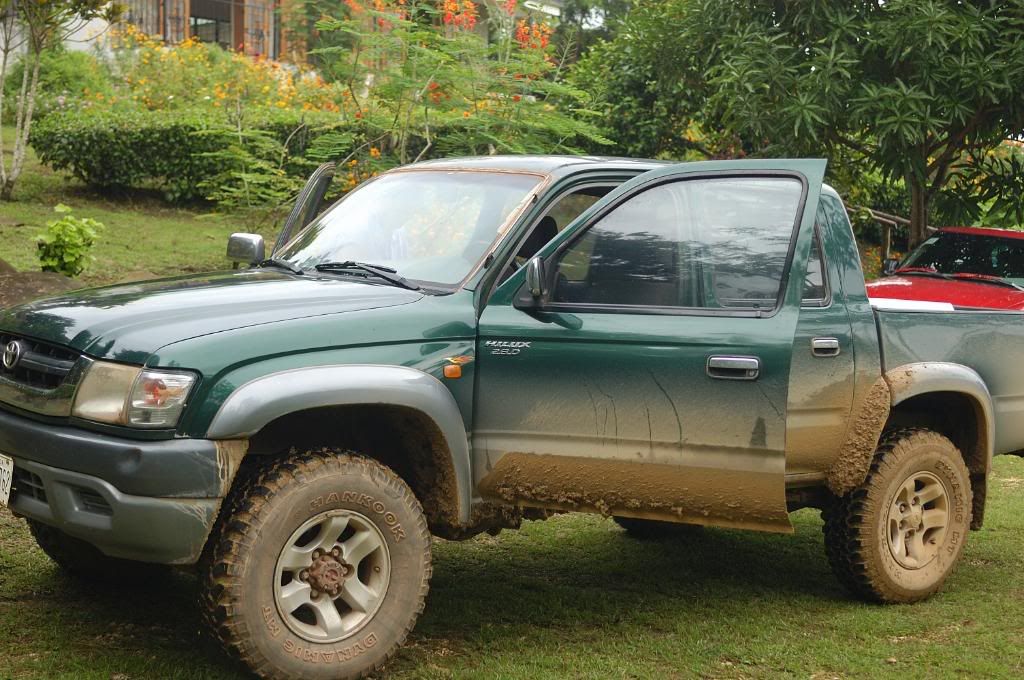 While touring around the ruins at NimLiPunit, you come to some tombs. They have been opened and cleaned out. The brochure sez there were royalty buried in them.
I can hear it now, some BTB official peering down into the graves, "OK, you there, you are gonna havta get out of that tomb. We got a tour bus arriving in 2 hours. Get yer shit and get out!"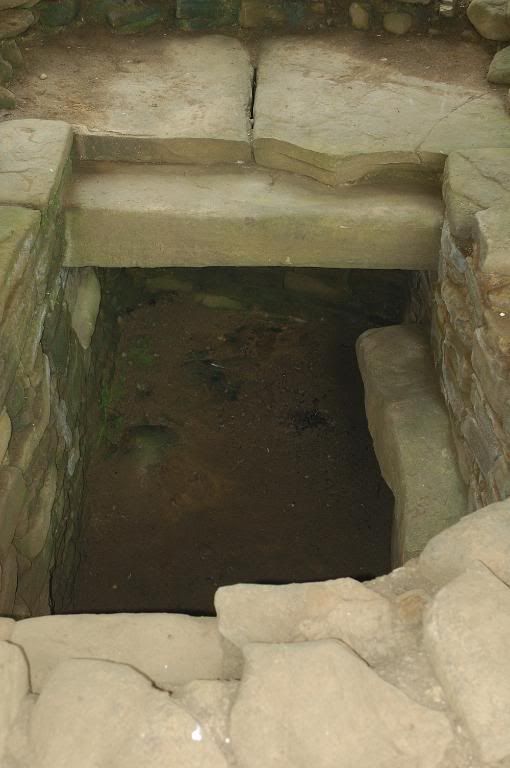 So the tombs were stripped clean and left open for your viewing pleasure. We will not let a little royalty get in the way of tourist dollars!
Mrs. Barn scouting out the local mushrooms.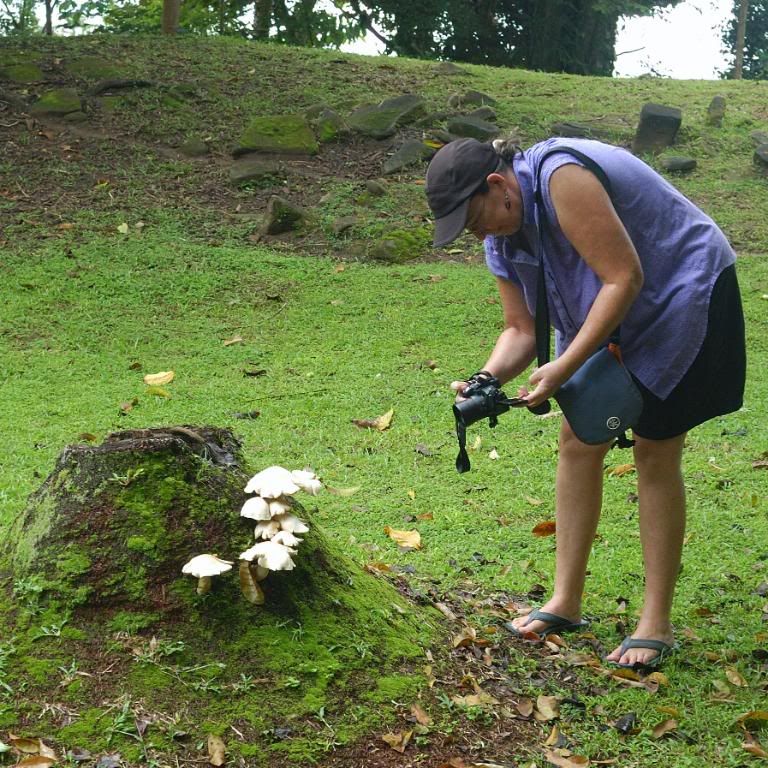 If you look, there are some real bargains to be had in Toledo!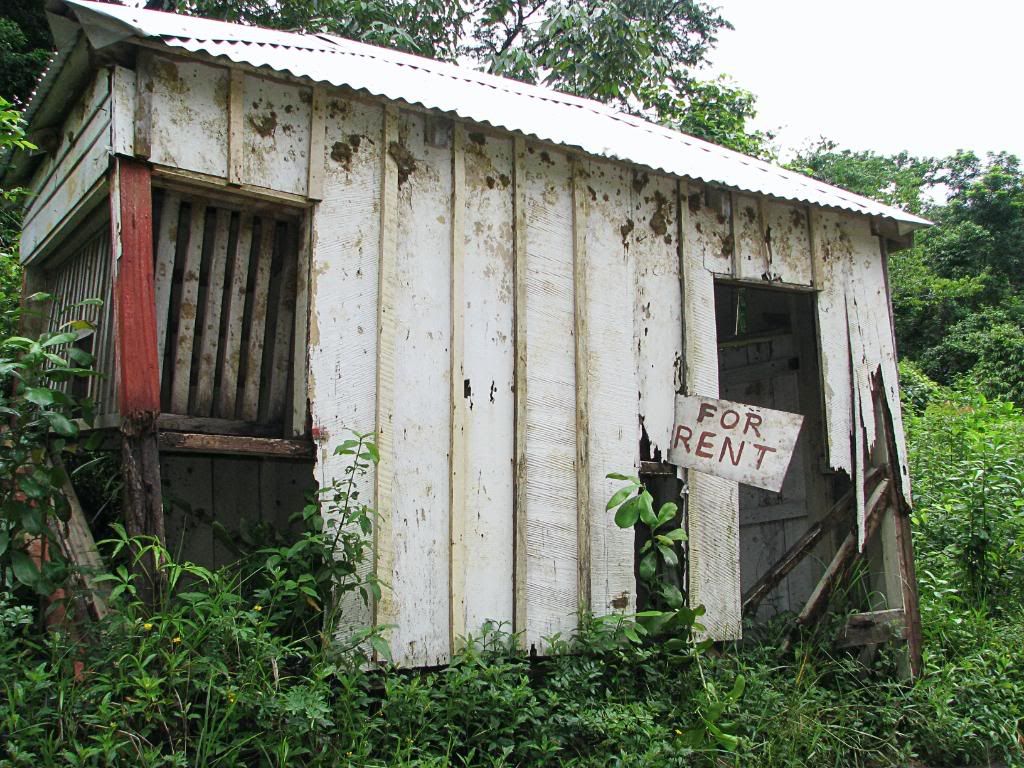 I've talked the monkey on my back into chipping in on bar tabs.