So, the Kendal Bridge has gone downstream yet again. This is about the 8th time since the first one. Once the water level subsides, they are pretty good about dumping more dirt on it. Usually only takes a day before their precious oil trucks can cross again. And make no mistake, that is where the priorities lie, with the oil! The news today is that the U.S. donated bridge might be here next week. A new permanent bridge won't be done for up to 2 years!
With this rain I/we have not ventured out much at all. Mango's has been locked up tighter than, than,, it's locked up tight. Barefoot is open again though. We better go see if our asses still fit their stools!
I know, I know, everyone is sick of humming bird photos but till I get the one I am looking for I keep trying. Besides that, it is an easy hunt while it's raining and drizzely. I just poke the lens out the screen door. When I get the shot I am trying to get, I'll let you off the hook.
WTF??
Is this Mrs. Barn trying to remove a splattered buzzard from the windshield?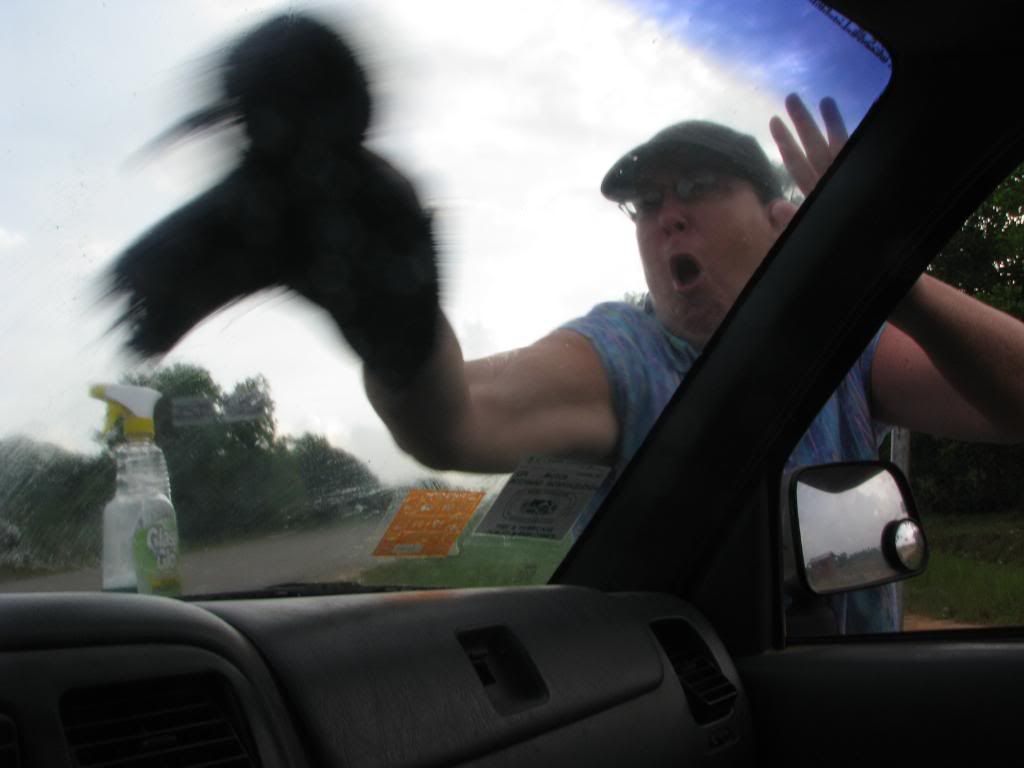 Go ahead and try to click the
ball
. It's easy!
Internet is so big, so powerful and pointless that for some people it is a complete substitute for life.