Someone's hollerin "Adriane, hi gial..". it's coming from the sea? Out in the water in front of Maya Breeze it's a tourist? It's a neighbor?
No! It's, it's,,
Brenda?
Swimming, splashing around just having a good 'ol time.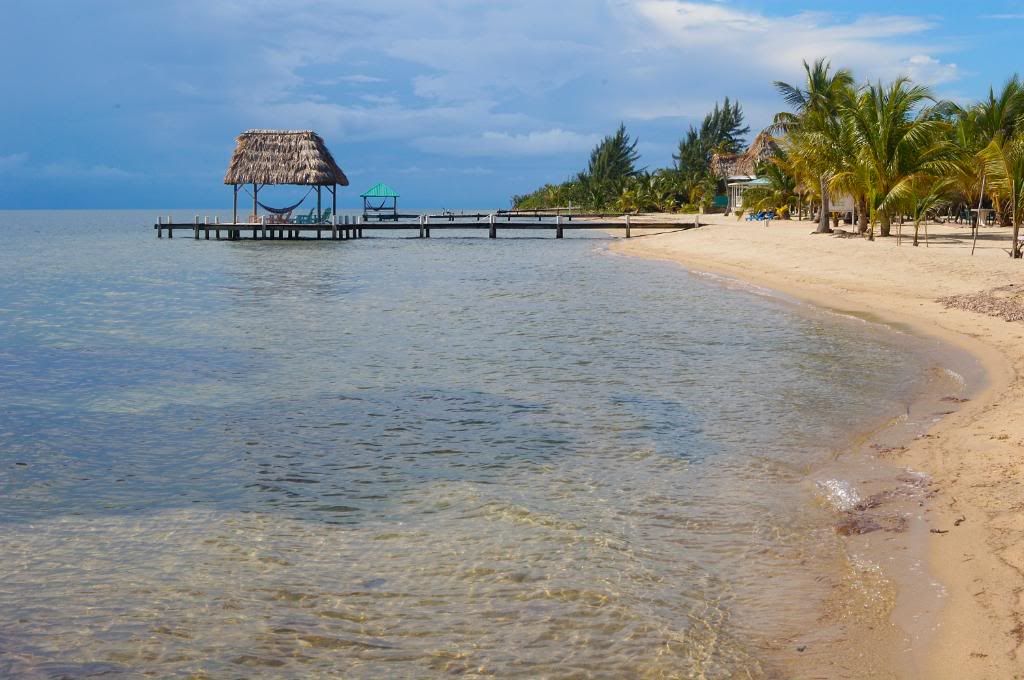 Seems she has worked her way into the scene at the Breeze. Doing some cooking and schmoozing around at the little bar.
She is livin large and couldn't seem happier!
Whoops, spoke too soon. Brenda's gone. Got the boot. Back to the village she goes.
She may have to wrestle with the new girl occupying her old spot at the shell station!
Now there's a possible pay-per-view event!
Saturday's $3.00 beers at the store are a hit! And rightfully so.
Do you think the bottle of Belikin, the same 10 oz bottle, that Turtle Inn sells for 11.00$ will taste any better than Doris's 3.00$ bottle?
Granted, at Turtle Inn the waiter in uniform with the towel draped over his arm will allow you to 'sniff' the bottle cap pending your nod of approval, but it's the same beer, trust me.
A couple updates,,
The new concrete building going up in downtown Siene Bight is
not
the new community center but a new gig for the Chineyman. Store, restaurant, and hotel.
Maybe the fried chicken won't be so greasy in the new location?
And today, after last nights exploratory trip to Mango's, I have had a head throb all morning. Why you might ask,, I was matching JaggerBomb for JaggerBomb with Brice! That's why.
Note to self: Don't do that!
Remember, you can always find East by staring directly at the sun.