It's the weekend; slow season and things are pretty quite right now. I need a trip to Mango's for some gossip! The gossip I gather there is every bit as accurate as anybody else's, maybe even more! Probably more.
The Maya Point Market is now selling little snack type things. I told Doris I call them "beer sponges". She got a giggle outa that.
They will go well with her 3 dolla beers!
And when I told her I call the whole place "Santos Condos" she really got a laugh going!
Some of you may have never noticed but those building there, two are made from 40ft trailers. The one they live in is an old refer trailer so it is insulated. Santos cut some doors and windows in them, set them up high, slapped on a deck and roof, and 'viola,
Mobile homes! The guy is very creative. His English is as bad as my Spanish so we don't have much to talk about but I would really like to get to know him better. Doris is just a sweetie.
Actually, technically, Scurvy came from them. He was Justin's puppy. Scurvy found our place one day and decided he liked it better here. He needed some vet visits that he was not going to get otherwise so we asked if we could just keep him. Our other dogs, Lucy and Ethel had just died and it was perfect.
Justin said yes, but he was concerned we would pen Scurvy in and Justin would never see him again. Boy, he could have not been wrong-er.
After a couple vet visits and a good diet, he turned into one fine dog! In his younger days he was accused of being somewhat of a ring leader. He would get with some other dogs and they would pack all over Maya Beach. But as he is now about 6 yrs old, he pretty much just lays around here. He is still a killer of anything he can but he stays home much more.
Now I see the poll is over and the popular vote is that Scurvy goes to san Pedro on a date. So, how do we get him up there? And he can't go alone, he needs a chaperone you understand.
So we are open to suggestions!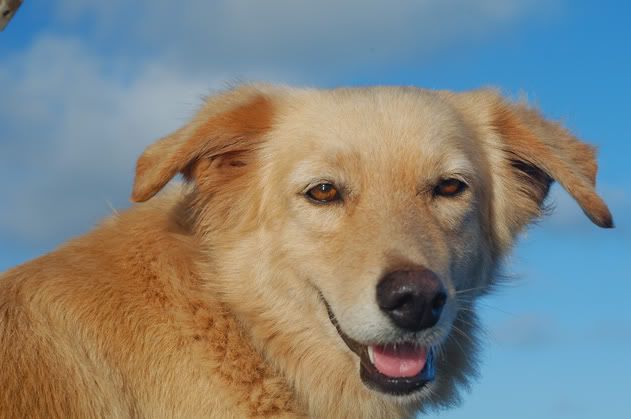 LONDON—
A 22-year-old inventor, Kent Hodgson, has found a way to almost instantly chill a beverage without using ice. His relatively simple idea uses liquid CO2 to turn a warm beverage into a cold one within seconds.

The small device, called Huski, is slightly larger than a pen and powered by a common CO2 canister. When inserted into a glass it chills the beer in seconds, eliminating the need to pre-chill the beer in a cooler or refrigerator. A single canister of CO2 will chill about a case of beer.

Hodgson is in the process of patenting his invention,