Some new things goin on round here.
Apparently, the big, huge project that started near Turtle Inn was STOPPED by the GOB!
Now all those dredgers just sit there by the biggest lake around. Maybe it's a good sign that the GOB is going to enforce some rules. Bout time I say.
On the road issue,, I hear estimates of between 36,000 and 50,000 truck loads of,,,
whatever
will be needed to pave this road the whole way.
Since we are closer to the south end where they will start, i figure we only get to see about 10,000 trucks go by. The further north you are, the more trucks you will see.
Maybe I will count,, for blog purposes of course.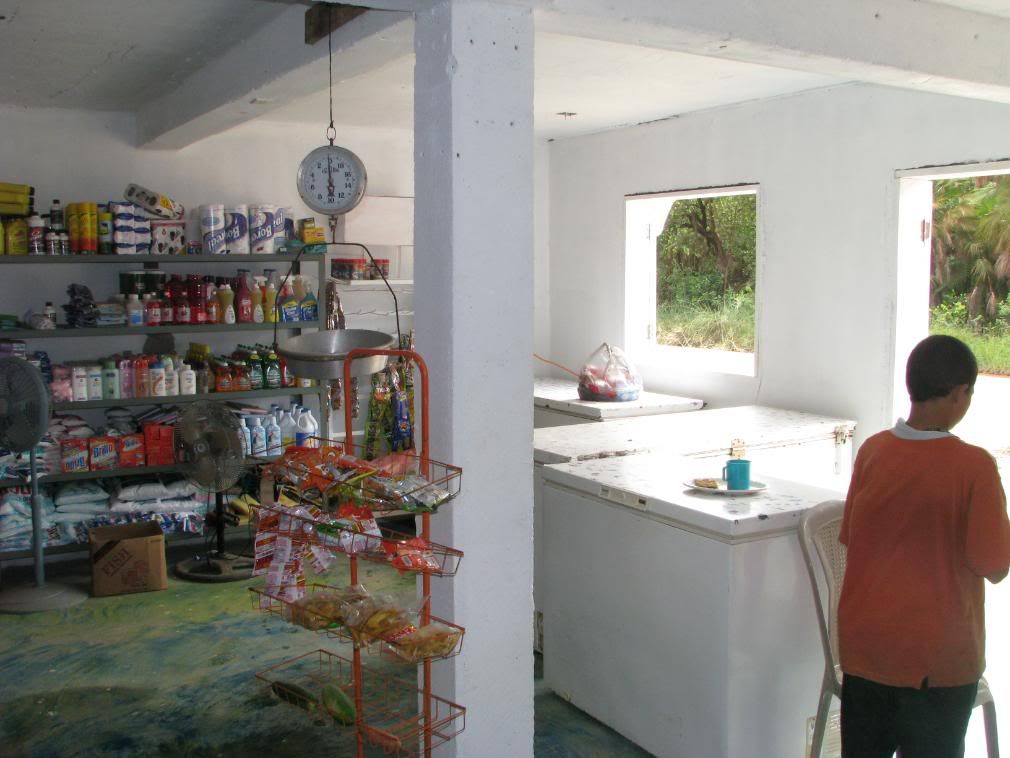 Closer to home, the Maya Point Market has moved. Doris and Santos built a new store on their lot near us, across from the Diving Pelican.
3.50$ beers,, 3.00$ on Saturdays!
I can walk the 100 yards, drink 3.00$ beers, learn some Spanish, stumble the 200 yards back home and most likely not get in any trouble!
The Hungry Gecko is going to re-open soon on the same site as well.
Way to go Doris and Santos! I always root for them.
Saturday was vet day. Load up the boys and head to town.
Luckily, no one had any problems this trip, just shots.
I did try to get something to improve Fuzz's attitude but they had nothing.
And a shot of a Spider Lilly.
A good friend will bail you outa jail.
A great friend will be in the cell with you saying 'wow, that was awesome'!