Another tropical wave is passing thru. Weather like this makes for great sleeping! Especially when you don't have to worry about your boat. That was one of the many reasons we sold ours. Every time it would rain hard at night, I would toss and turn all night till I get up and go check on it. It had a bildge pump but you never know.
In Placencia it is known as 'naked man night'. All the guys get up and go check their boats, apparently nekkid.
A few nights ago I get up to go take a whiz. I see the computer screen glowing and go check it out. WHAT? Scurvy is at the keyboard! As I investigate this, seems he has began a long distance correspondence with some bitch in san Pedro! It all started when the san Pedro daily newspaper posted a photo of Scurvy as their
'photo of the day'
.
This
letter
soon followed,,
NOTICES
LETTERS TO THE EDITOR
Scurvy:
I loved your photo in the Daily. I'm a single female, blonde, affectionate, love long walks on the beach, bones and sticks. Would love to meet sometime. Photo attached.
Cindy the Bad Boyz pup
Not a bad lookin tramp eh?
Well, Scurvy got to see this, and after he finished humpin the clothes hamper, he sent off a response.
Note to self: mention to Adriane to hose off the hamper.
Dear Cindy,
They showed me you letter and photo. BAARRROOOOOH,, you looking HOT!
I would love to meet you. Maybe get together over some fried chicken feet.
My humans sold their boat, despite my advice against it, so I have no transport to you.
Till we meet,, I will be looking your way,,
Scurvy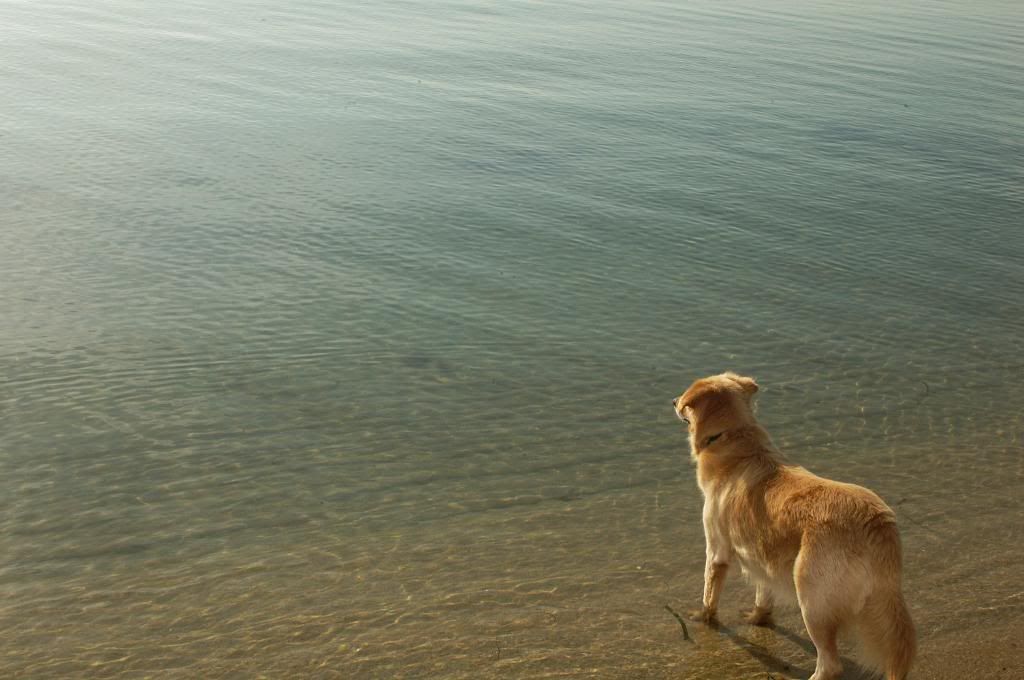 What a smooooth little bastard. And he has found a way to use all these chicken feet to lure females! That's my boy!
What female could turn down a bowl of chicken feet?
None
that I know of!
So I'm thinking that not only do we need fund raisers to get Malu to Trinidad, we need one to get Scurvy to san Pedro!
check out the poll and vote.
"Call my number. I don't want to reach down in there if it doesn't work."
Overheard near some porta-potties when someone dropped their cell phone down the hole.