Well let's see. The sun is shining, the seas are calm-er, and I smell a burn pile. Yep, Maya Beach.
To follow up on a couple of things, I was to post some photos of the new vegetable shop in downtown S.B. But when we zipped in there a few days ago, I made a few
phuck-ups
'technical' mistakes with the camera so that will be delayed a bit further. Don't want to post crap photos! Nice shop tho.
Fuzz was released from restriction this morning. He now has full Cinderella Liberty again. He has quit oozing and his hole has sealed up. No hair on his throat tho. (that sounds like a Kodak moment right there!)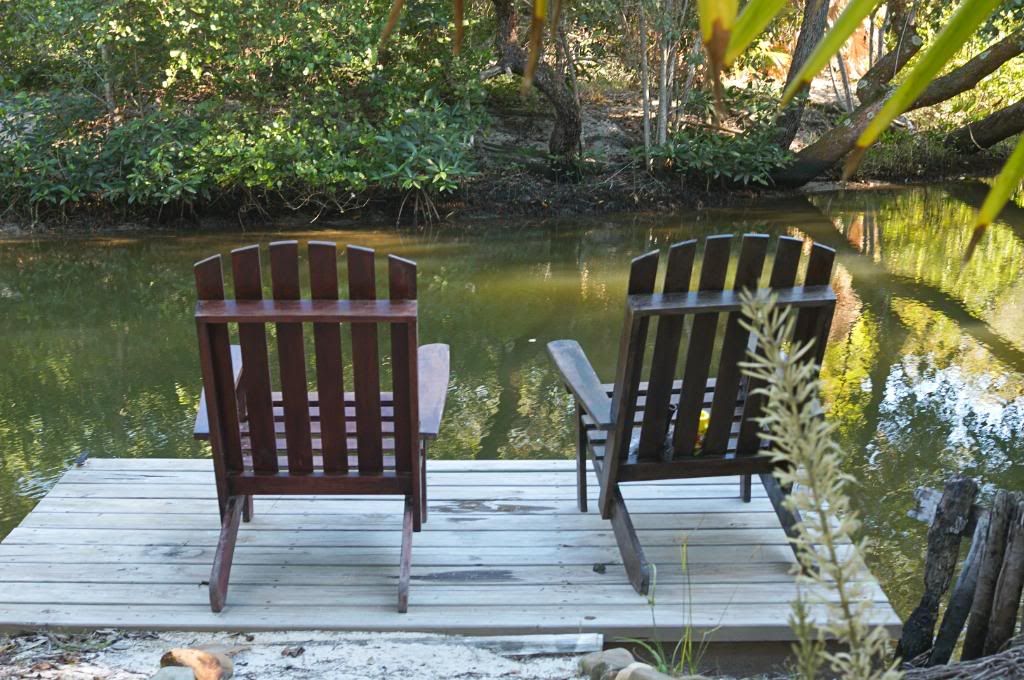 Stopped by the new strip mall in town. Strip
MALL
, not Strip
CLUB
, settle down Beavis.
I think he has a great idea and I hope it takes off.
That's the thing around here. There are so many opportunities open, I feel that whoever does it first will succeed, as long as they do it right of course. Bub-Mart never came through but no one really expected it to either. But the idea was there.
Dale's 'Bustin Sud's' laundry is also a good idea. I think he is just burnt out with keeping his machines going and the water issues.
Remember the 'No Stress Express'? another good idea that was improperly executed.
Granted, the road killed the van but I digress.
As we contemplate the selling of our business, we are always on the lookout for the next gig. Each night as I visit exotic places like Twelvepackistan', I am running these options thru the 'ol brain compartment. What to do next.
All suggestions welcome. Well, maybe not
ALL
.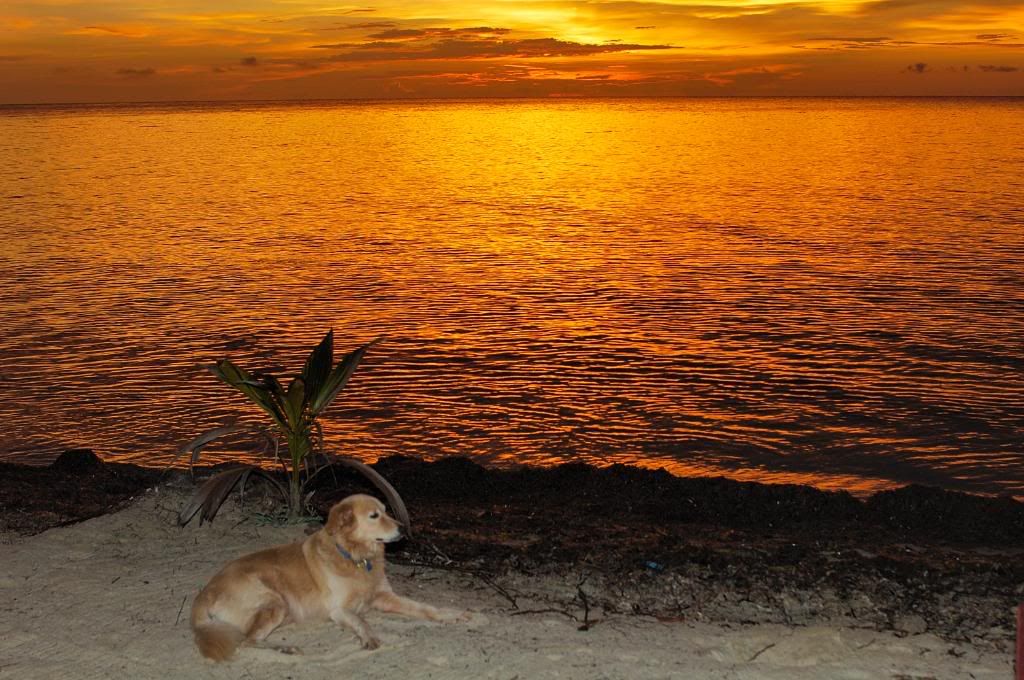 Lost some arriving guests last night. Their flight was waaaaaay late and they phoned us at 1900 saying they had just now got their rental car! I suggested they crap out at the Tropical Education Center for the night. Hope it all worked out for them.
Mango's tonight! Should be some new material fer sure!
As they say,, Hold on ta yer butt!

Hey, I don't care what that guy in that dungeon told you. Those chandeliers are not made out of babies. Those are possum bones and nothing more. And I certainly haven't been selling tepees made from baby skin for use in natural history museums. YOU HAVE NO PROOF!