Kendall Bridge is out yet again. Seems a dirt pathway through a flowing river will not last more than 3 weeks. Where is our Bailey bridge?
But, Lobsterfest goes on as planned, with some missing ingredients like the bands.
Our day started in anticipation of the "Beach Cruiser Classic" bike race that was scheduled for Saturday morning. A bicycle race from Zeebos to the point on beach cruisers. Guaranteed to be exciting!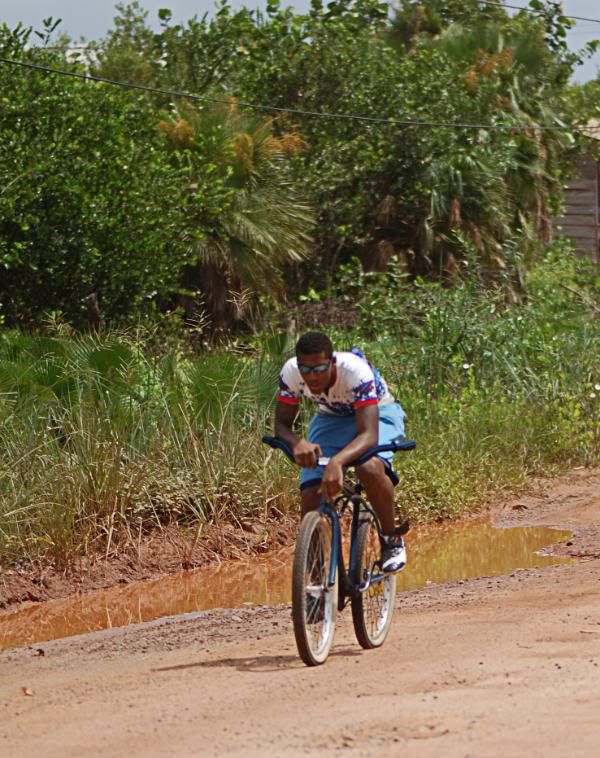 At 10:20 A.M. we heard sirens, grabbed cameras and ran to the road.
Here they come! Cops out front in their beat-to-shit cop truck siren wailin!
And there they went,,, all 6 of them.
Two guys said "Phuck it" and were in the back of a pickup truck.
With all that excitement over, we went inside to look at our photo(s). We wondered how well the racers would navigate the "Baghdad Airstrip" (the paved section thru Siene Bite).
I got some actual work to do so I'll have to pick this up a bit later,, stay tuned,,,,!
I'd rather be a bus driver than an astronaut because, hey, there ain't no beer where they're going.