Not much new to report, 'cept that the U.S. is apparently donating a 'Bailey Bridge' for a temporary fix. Suppose to be here in around 8 weeks. Meanwhile, them rascal-y Mennonites are trying to gather up a barge thingy.
Here is an example of a 'Bailey Bridge'.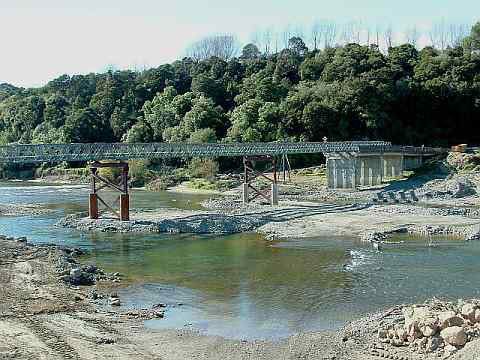 Awhile back i mentioned trying to get some video on here, but it has all but throughly kicked my ass. Now, i know where i was going wrong but BTL is not allowing some critical emails to get thru so i am still hooped on that front.
Soon tho,, or as they say in Belize,,"Right Now"!