We have 2 sets of guests arriving today and we promised them some groceries and beer.
The stores are actually very well stocked. As we were at the one veggie market in town, it was being cleaned out by Robert's Grove. Two cab loads of stuff went north. We fully expected the swanky joints to ace everyone out of stuff, but just about an hour later, a truck showed up and replenished the store!
We hear Greg's truck is stuck on this side of the river and he is making plans to fill it from the other side.
We bought the next to the last of the only beer left. The trailer was MT. I hear Harold has a plan for today that involves a bardge from big creek.
Now we also hear our very own Mennonite, Albert is spearheading the drive to get supplies across. That is good as he has the equipment and connections. I give the man credit!
JESUS IS LORD
Albert is the man!
They will no doubt have something going soon as he also has a HUGE business interest in getting that bridge open. We have not heard a single dump truck since this all began!
That's one of the many negatives with this. Not only can people not buy goods they need, but other people can't sell the goods they have! Everybody gets hosed.
We heard there was a big meeting to decide whether or not to postpone the lobsterfest till there was a bridge. Ruling,, no,, lobsterfest goes as planned.
Every season we end up with a shit-load of empty beer cases. Guests buy cases and leave us their empties. Good for us, but they seem to pile up after a few months.
Today was the day to cash them in. I loaded up 18 beer cases and away we went. With a load on the truck it rides much better. If I have nothing, I will pick up all the Seine Bight women for weight. They can smoooooth out the ride real nice.
And yes, in case you are wondering the road is pure shit!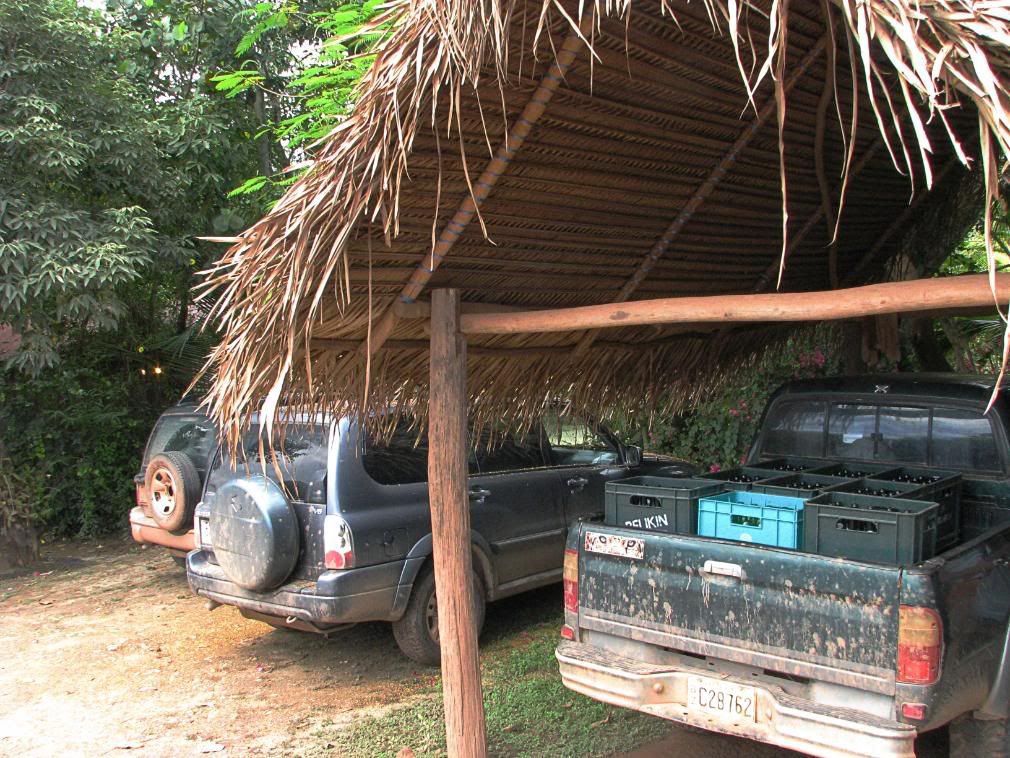 Looks like Crystal is going to rent out the cars stuck in my parking area. And at this rate they may be back at their home port before too long.