I had a very pleasant email exchange with the Village Council Chairman concerning the trash pickup. Hopefully things will improve.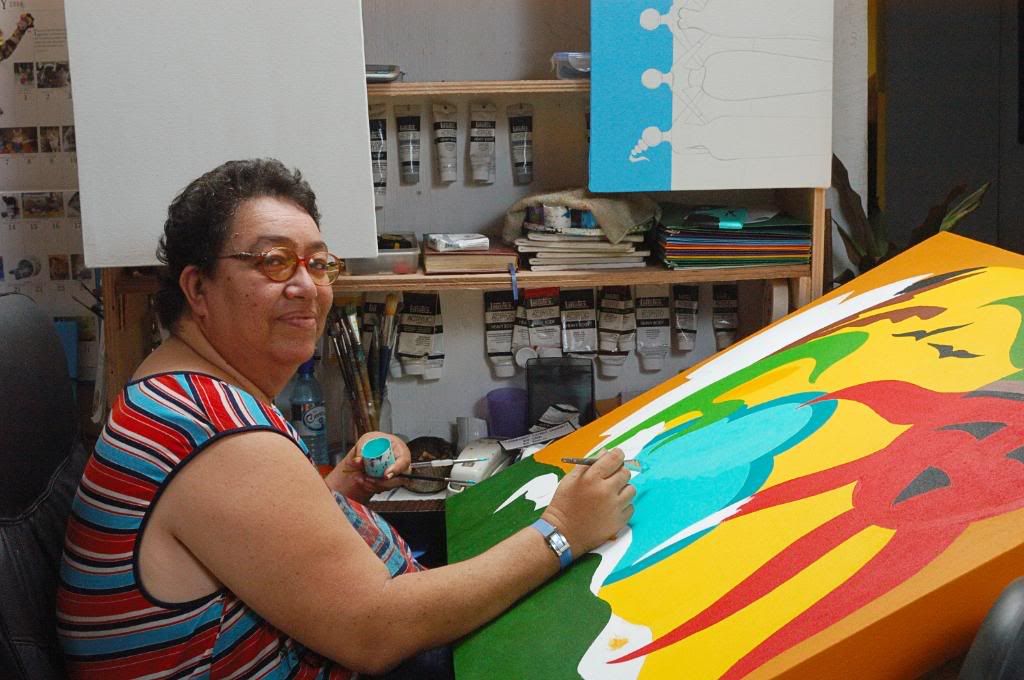 Then, I stopped in to see my good friend Lola. As you can tell, she was in the middle of one of her paintings and it is looking good!
She said things have been going well for her and she is making some improvements to her property.
Adriane wants to learn to use my Speedlites and since I can't resist bustin them out to play, we set up this 'shoot' yesterday afternoon. She did a great job getting the lights all set right (with help), and used me for her
victim
, model.
Then just as we were finishing up, I got her to plop in the hot seat for a couple shots.
This was all done with her new Canon camera and my Nikon strobes.
Works well!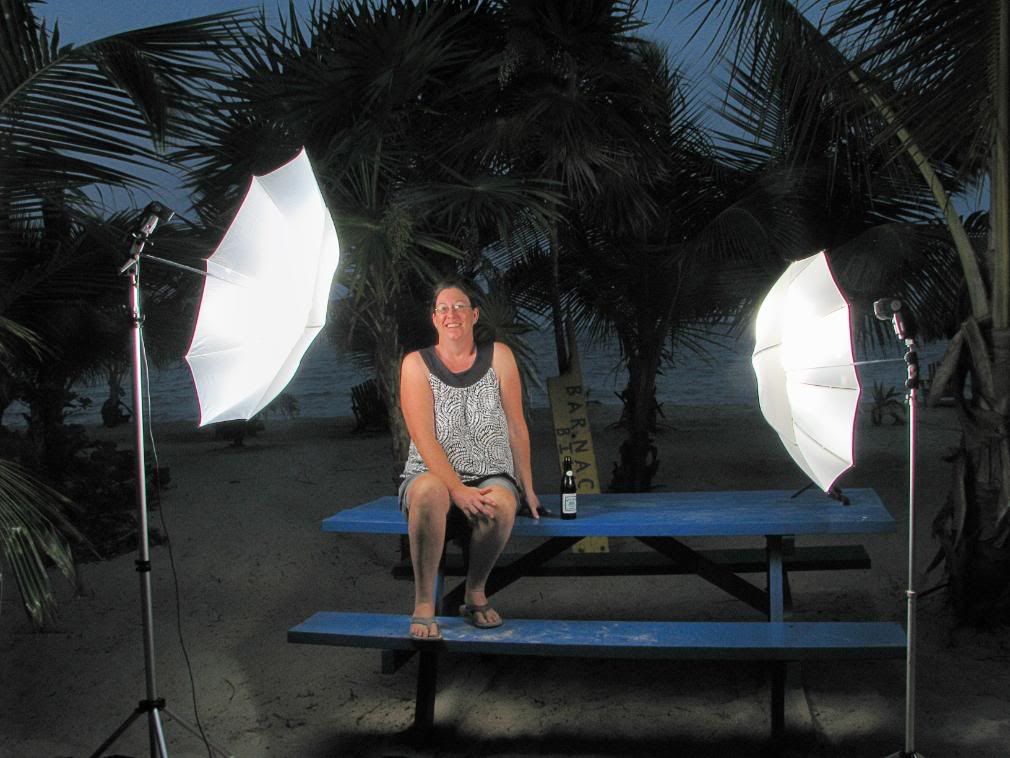 She will get the hang of this quick. She is good with the artistic side as I am better at the mechanics. Maybe we will work well together?